Training from the BACK of the Room!
november 29, 2022
@
09:00
–
november 30, 2022
@
16:30
Training from the BACK of the Room! is a two-day course will significantly boost your success as a trainer, speaker or facilitator. You will get insights from brain science on how we really learn, and apply these insights in the design of training workshops on any topic.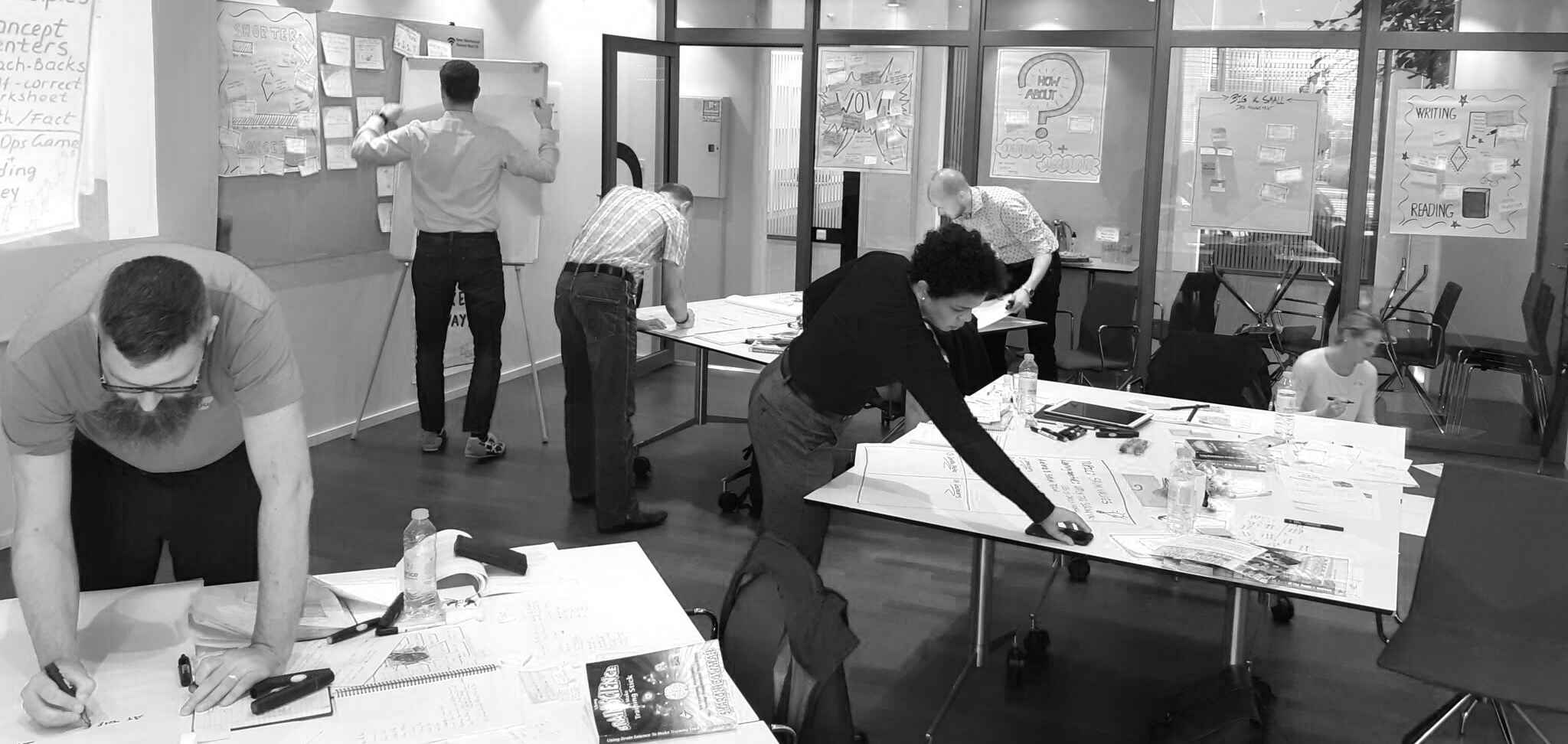 This training is a learning experience made for the learner, in this case: for you.
In our workshop you will experience yourself how the brain takes in, stores, retrieves and uses knowledge in creative and collaborative ways. Exploring the principles of Training from the BACK of the Room! is packed with interactive learning, experiments, activities and fun.
And it's practical! Your outcome is about your topics and materials.
While you learn about it, you can combine the material you already use with the brain-based concepts and strategies of Training from the BACK of the Room!. Additional to this you can choose and use helpful activities and tools to create more effective training classes, programs or other instructional formats. Regardless of the complexity of the topic, size of the class, or level of learners!
---
---
Learning outcomes
At the end of this course you will have learned to:
Explain and define the most current brain science about human learning – information that is directly applicable to all instruction, whether in classrooms, or in a virtual setting.
Use the 4Cs instructional design model with the content you teach, regardless of the complexity of the topic, size of the class or level of learners
Apply "The Six Trumps"– six learning principles based on brain science that will significantly enhance learning and retention, regardless of the content being taught.
Recognize these six learning principles in action.
Use these principles in any learning environment: classroom, e-learning, small or large group instructions.
Combine brain science and technology to enhance learning by using both in creative, collaborative ways.
Access new resources that will expand your knowledge of the most current brain science on human learning.
Utilize a trainer's toolbag of practical tips and activities – a collection of best practices that you created during the training program.
For Agile coaches and Scrum trainers: Combine Agile and Scrum processes and principles with accelerated learning to create collaborative, interactive, fun, and memorable learning experiences.
---
Included in the course
A copy of the best selling book "Training from the BACK of the Room! 65 Ways to Step aside and let them Learn"
A copy of Sharon's newest book "Using Brain Science to Make Training Stick"
A 55-page workbook that is only available with this program – a wonderful resource for use during and after the workshop
A certificate of completion, suitable for framing
Photo documentation
Lunch, snacks, and beverages included
About one month after the course, all participants are invited to a virtual meet-up with the trainer to share how we have used what we learned. This is a great opportunity to network and to get even more value out of your training.
---
Teacher
27893190
info@nextlevelagile.dk
Rune is an Agile Coach and Trainer with a passion for releasing human potential.
As a certified Training from the BACK of the Room Trainer, Rune is an expert in designing and delivering courses with a very high student rating, as well as helping other trainers to improve their courseware.
As coach, he has a unique ability to meet people where they are, and help them implement practical changes that make their daily work more productive. This creates a trust that is a driver for teams to improve step by step. Rune has helped 40+ teams start their agile journey in technologies ranging from mainframe to mobile apps.
---
Del dette, vælg din platform!